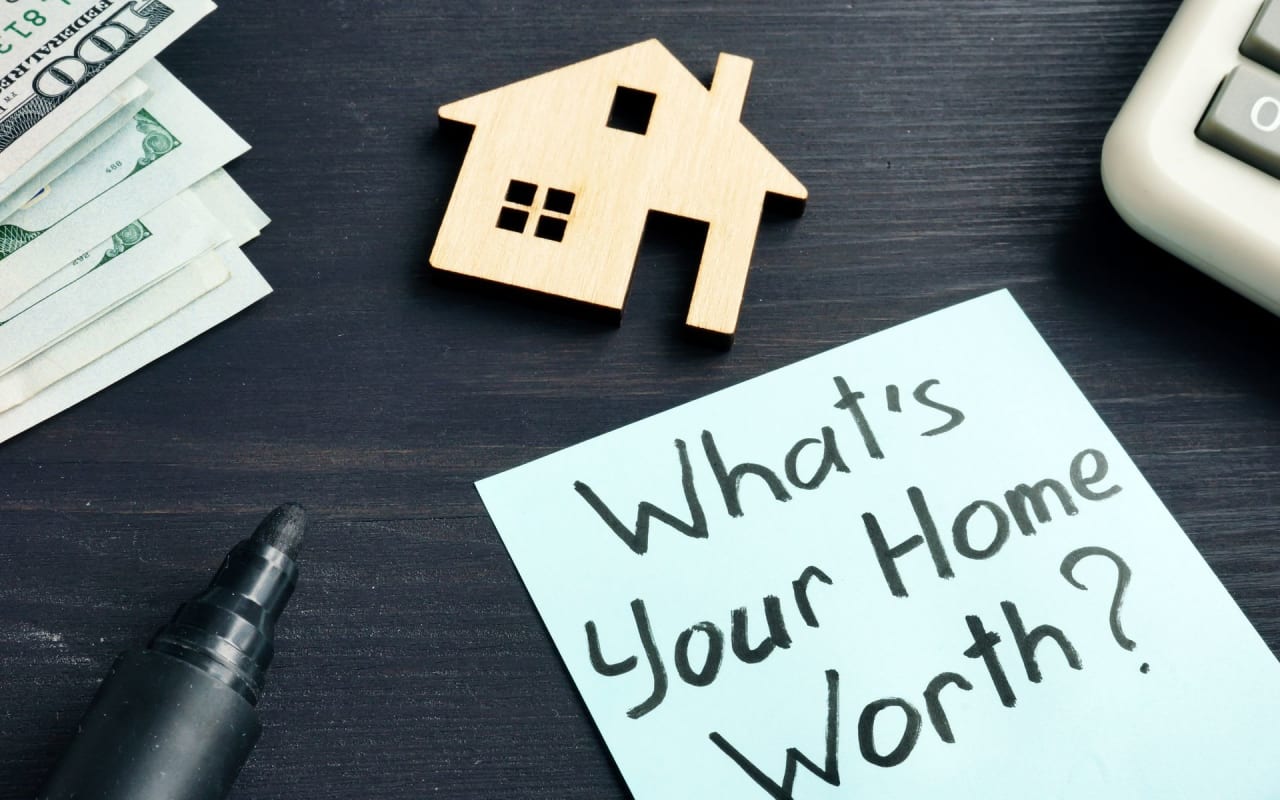 Whether or not you plan to sell your home in the near future, taking steps to increase the value of your home can have significant advantages. Higher property values can let you get rid of mortgage insurance on your loan more quickly, and the higher equity can be a benefit when you're applying for other loans or credit.

Your home's value will likely increase over time even without any modifications. Choosing the right home improvement projects can speed up that process, though. When and if you do decide to sell, you'll be glad you put in the effort to improve your property.

Looking to take on a project that will add real value to your home? Consider one of the projects below.
1) Finishing the basement
One of the best ways to add value to a home is to increase the livable square footage. Finishing a basement costs less and takes less effort than building an addition, and typically gives you a return on your investment of around 75%. That means if you spend $10,000 on the project, you'll add around $7,500 to your home's value.

The best part is, you'll benefit from the extra space, too. Finished basements make excellent spaces for home theaters and media rooms because they usually don't have much (if any) natural light. Just and put in some seating, and you'll have a new favorite spot for your family to gather.
2) Adding a deck
Similar to finishing a basement, building a deck adds living space to the property without the expense of a full addition. Outdoor improvements like decks and patios can also give your home more curb appeal, and that helps boost its value even more.

Depending on what material you use, the return on investment for a deck is anywhere from 95-120%. That makes it one of the few projects with the potential to add more value to the home than you spent to build it.
3) Installing new windows
A home that's energy efficient is more appealing to potential buyers. Updating from old, single-pane windows to Energy Star-rated models is one of the best ways to improve the home's overall energy efficiency.

The financial benefits of installing new windows will start the second you put them in, too. You'll find you spend less on your heating and air conditioning bills, first of all. It also qualifies you for a green energy credit the next time you file taxes.
4) Remodeling the bathroom
A bathroom remodel can have a return on investment upwards of 85%. This is true even if your upgrades are mostly aesthetic. The best bathroom improvements are those that brighten the space. Adding new light fixtures, new mirrors, and a fresh coat of paint can completely transform the look and feel of the room.

If you do decide to upgrade the tub, sink, or toilet, don't go overboard. You'll get more bang for your buck by re-grouting the tub and replacing the shower head than replacing it completely, unless the current tub is notably old and grungy.
5) Updating the exterior
Curb appeal is a big part of making your home stand out to potential buyers. Replacing the siding or re-painting exterior walls can transform the look of your home, especially if the current paint or siding is chipped, faded, or worn.

This is another project with benefits beyond value, too. Siding and paint don't just look nice, they provide a barrier to prevent damage to your walls. This makes it a great way to protect your investment along with improving it.
What's the Bottom Line?
Not every improvement project will be right for every home. If you can't decide which project to undertake, evaluate what rooms or spaces will benefit the most from your efforts. You might not need to replace the windows if they're already double-paned, for example, letting you save your money for other upgrades.

Hopefully this article has helped you decide which project to tackle next in your home! Remember that you don't always need to go for broke, either. Even small updates can make a big difference when you do decide to sell.