Whether you have already made up your mind about selling your house or it's just a potential plan that might happen, increasing your home value is essential. Be one step ahead and upgrade your living space even though you don't intend to necessarily sell it - because you can't predict the future. It's always better to have a high-value property in your possession. Now, how do you increase your home's value? There are a couple of things you can do which are relatively easy to accomplish. But unfortunately, some things can undoubtedly improve your home's worth, but they are out of your control, and they are something that you cannot change. Nevertheless, we are here to help you and inform you about everything you need to know about this topic. Here are 5 surprising things that may increase your home's value:
1. The proximity to a supermarket
One of the things that can positively affect your home's market value is the proximity to a supermarket, especially if it is within reasonable walking distance. High-end grocery stores have a considerable influence on the price. According to some researchers, the prices of such properties were higher, from $4,000 up to $7,000, depending on the distance from the property.

Real estate buyers consider the savings on transportation costs they will achieve with each purchase. But the most important thing is the ability to get everything they need without much trouble and spending time. If you feel the appetite for ice cream or whatever comes to your mind at any time of the day, all you have to do is walk to the store. People are willing to pay extra for that convenience.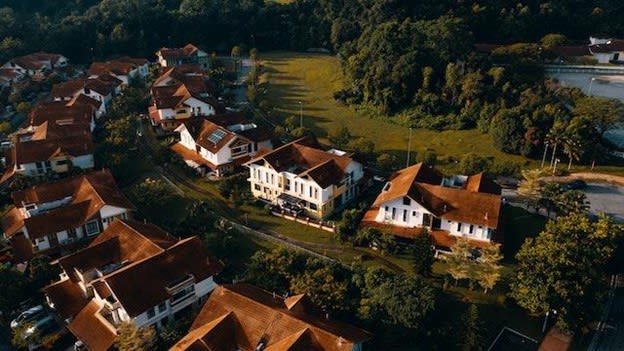 A neighborhood with a lot of trees
Trees can increase your home's value by 2% and up to 15% in high-income neighborhoods.
2. The neighborhood
Trees can increase your home's value by 2% and up to 15% in high-income neighborhoods. Although trees often mean extra work, clearing leaves, and pruning, the benefits are immense. If you live on a tree-lined street, your property will appear much more attractive to the average buyer. But it is not only the aesthetics that increase the price of your property. There are many practical reasons. In the warm months, a property surrounded by trees will have significantly lower cooling costs, while in the winter months, thanks to the protection from the wind that the trees provide, the heating costs will be lower. According to Dr. E. Greg McPherson from the Center for Urban Forest Research, if you plant a tree on the west side of your home in 5 years, your energy bills should be 3% less, while in 15 years, the savings will be nearly 12%.
Just as a tree in your yard can increase the value of your home, nearby green spaces, such as parks and community gardens, can increase the value of your home by between 8% and 20% while also reducing the time your property spends on the market. Nearby golf courses, playgrounds, tennis courts, or dog parks will also positively affect the price of your home. All these amenities will be especially interesting for families with small children and buyers that lead an active life.
3. Good school system
The value of your home can also be affected by the quality of the school system in your area. For all families with young children or couples who plan to have them in the future, this can be a significant factor when deciding to purchase a property. Many will be willing to pay extra for the opportunity for their children to attend a safe and highly-rated school. Studies show that over 80% of parents think about school when buying a new home.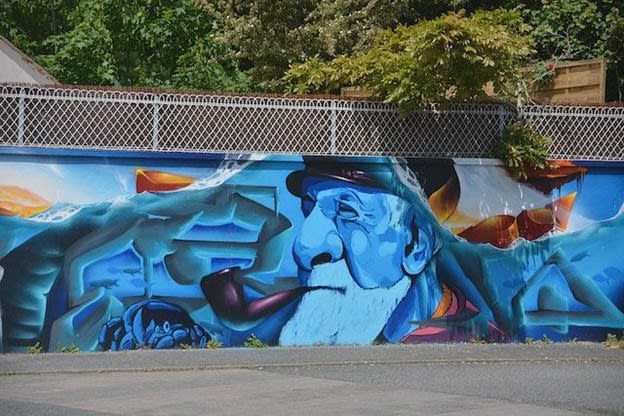 People frequently move to houses with beautiful murals and street art nearby.
4. Street art
According to professionals at maximusmovingdfw.com, people frequently move to houses with beautiful murals and street art nearby. Sadly, whether there's any street art surrounding your home, you can't change that. (Or maybe you can if you're talented. And if you are, you should make your neighborhood more appealing with your art.) People cherish artists and talent in general. So, it's only logical that something like that will be popular and wanted amongst buyers.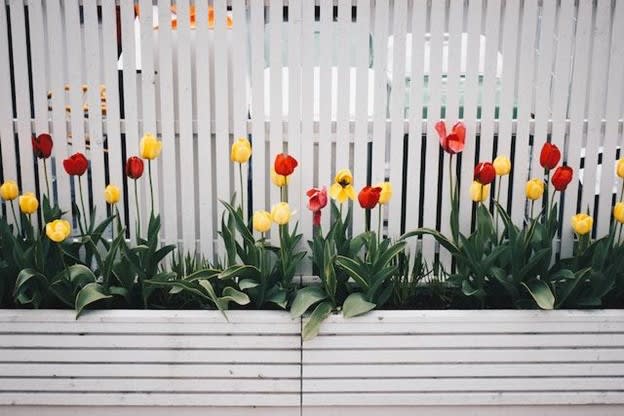 A fence in your yard is a wise investment and can increase your home's value.
5. Curb appeal can increase your home's value
When selling a home, your curb appeal is something essential. Often, real estate buyers decide whether they like the house or not before even stepping inside. The first impression is the most important. With a relatively small investment and a few good ideas, you can increase the value of your home.
Outdoor Lighting
An easy way to improve curb appeal and influence the desirability of your home is by installing outdoor lighting. Adding light to an outdoor space will increase property value and create the perception that the total square footage is larger and the home safer. Consider using LED bulbs as an environmentally friendly option.
The fence
A fence in your yard is a wise investment and can increase the value of your home. The main reasons why real estate buyers prefer homes with fences are:
- offers protection and increases the feeling of security
- increases privacy
- it is vital for all buyers who own dogs and want large, fenced yards.
The color
Color plays a great role in curb appeal. Old paint that is faded or peeling can turn away potential buyers. For painting, it is best to use neutral colors such as white, gray, blue, or beige. Such shades can attract a percentage of customers.
Conclusion
You should work on increasing your home's value if you plan on selling it. You can make some effective changes, such as increasing your curb appeal or changing the home's exterior, such as paint on the walls or outdoor lighting. Some things you cannot change, like your house's location, whether there's any street art nearby, or your home's proximity to a school. But don't let that sadden you. There are still things you can do to increase your home's value.