Looking for an affordable and thriving city to call home? Look no further than Waco, Texas! With a strong job market, affordable housing, and a growing tourism industry, Waco is quickly becoming a popular destination for new residents and real estate investors. Whether you're a first-time homebuyer, a young professional, or a retiree looking for a change of pace, Waco has something to offer. You'll join a welcoming community in a city with plenty of opportunities for growth and success. Here are why Waco real estate is booming and why you should consider making it your new home!
#1 Affordable housing attracts people to move and invest in Waco, Texas
Waco's real estate market offers a range of affordable housing options. That makes it a desirable location for those looking to invest in property or purchase their first home. The median home price in Waco is significantly lower than other major Texas cities, attracting many first-time homebuyers to the area. With a wide variety of properties available, from cozy starter homes to larger family homes, Waco is the perfect place to find an affordable home that meets your needs and budget.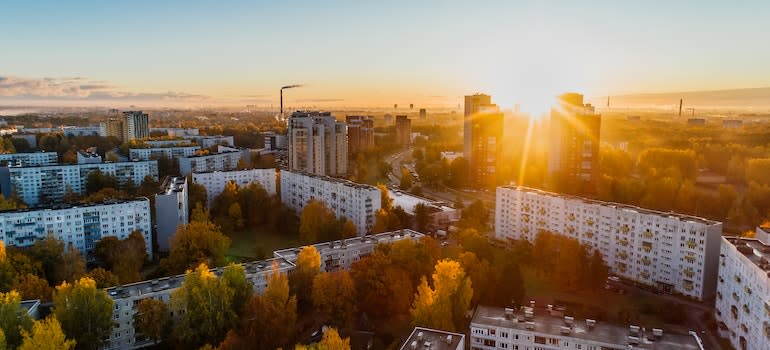 Waco real estate is booming due to affordable and diverse housing options.
#2 Waco has a strong and diverse job market
Waco boasts a strong job market, with many major employers calling the city home. Baylor University, Magnolia Market, and L3Harris Technologies are just a few examples of the companies that have helped make Waco a hub for employment. The strong job market has led to an increase in demand for housing. As a result, more and more workers are moving to the area for work.
If you're relocating to Waco for a new job, finding a reliable moving company is what experts at movingforwardgroupinc.com advise you to do to help make your transition as smooth and stress-free as possible. A booming job market and affordable housing options make Waco a great place to build your career.
#3 Growth of Magnolia Market is a huge reason why Waco real estate is booming
The growth of the Magnolia Market has played a significant role in Waco's real estate boom. It offers a variety of home decor, garden supplies, and food options that make it popular with tourists and residents. As Chip and Joanna Gaines' businesses have expanded, so has the demand for housing in the downtown area. Of course, finding a reliable real estate agent who knows the area when purchasing a new home is always important. Their knowledge will help you navigate the competitive market and find the perfect property.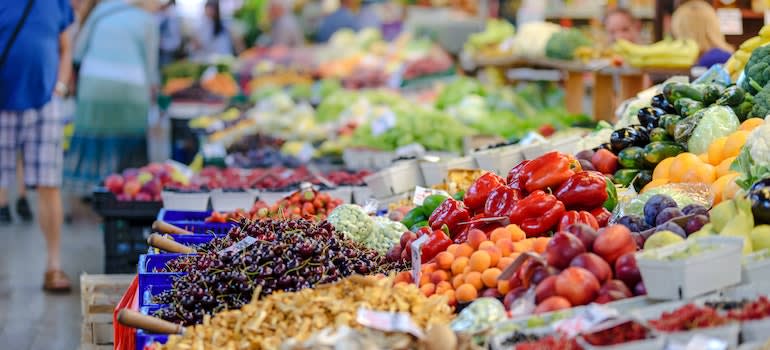 Magnolia Market provides both the charm and business opportunities.
#4 Good infrastructure is vital
Waco has been making significant improvements to its infrastructure in recent years. As a result, it's become a more attractive location for businesses and residents. Better infrastructure means easier access to amenities and a more efficient transportation system.
These improvements have led to an increase in business opportunities and employment options. Waco's infrastructure has seen significant improvements in recent years, making it a more appealing place to live in.
The expansion of Highway 6 and the renovation of the downtown area have made getting around and to town easier and more convenient. If you're considering a move to Waco from the DFW area, searching for the right moving experts will ensure a smooth transition. With Waco's improved infrastructure and growing list of amenities, it's no wonder why more and more people are choosing to call this city home.
#5 Being close to major Texas cities is a plus
One of Waco's biggest advantages is its central location in Texas. It is easily accessible to major cities like Austin, Dallas, and Houston, making it a great place to call home while still having access to the amenities of larger cities.
This central location also offers opportunities for downsizing and upsizing. For example, downsizing to Waco from a larger city may be a great option if you're looking for a quieter and more affordable place to live. On the other hand, if you're looking for a bigger home or more job opportunities, upsizing to Waco from a smaller town may be the right move for you.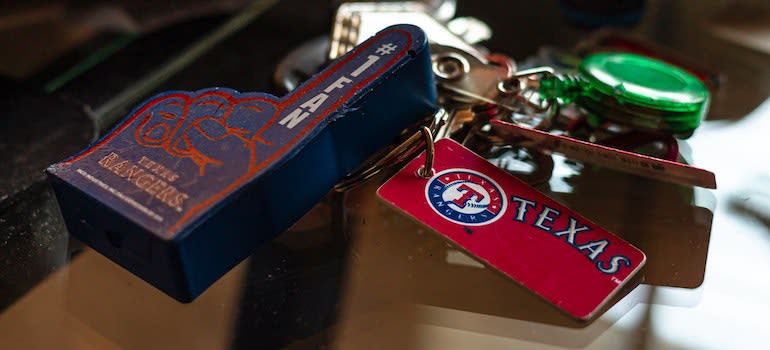 Waco is becoming a popular tourist destination.
#6 The rise of the tourism industry
Waco's tourism industry has rapidly grown in recent years thanks to its many attractions. The Magnolia Market, the Waco Mammoth National Monument, where you can see the remains of Columbian mammoths and other prehistoric creatures, and the Texas Ranger Hall of Fame and Museum are some of the places that attract visitors from close by and far away alike.
In addition, Waco is home to various natural attractions and outdoor activities, making it the perfect place for nature lovers to call home. The Brazos River runs through the city, providing opportunities for fishing, kayaking, and boating. Cameron Park is one of the largest urban parks in Texas, featuring hiking and biking trails, disc golf, and picnic areas. With so many natural wonders to explore, Waco is also a great place to get outside and enjoy the beauty of the great outdoors.
The increased tourism has also led to a rise in demand for short-term rental properties, such as vacation homes and Airbnb rentals. With so much to see and do in Waco, it's no surprise that visitors are choosing to stay a little longer and experience all the city has to offer.
#7 Rental market is strong, which makes Waco an excellent choice for investors
Another reason Waco real estate is booming is the opportunities it offers investors. Waco's rental market is strong, with high occupancy rates and low vacancy rates. That has made it an attractive location for real estate investors looking for rental properties.
With a growing population and a strong job market, demand for rental properties is expected to remain high in the coming years. Whether you're looking to invest in a single-family home or a multi-unit apartment building, Waco offers plenty of opportunities for real estate investors to find profitable rental properties.
Make Waco your new home!
In a nutshell, Waco real estate is booming due to various factors such as affordable housing, a strong job market, improved infrastructure, a growing tourism industry, and a strong rental market. If you're considering a move to Waco, now is the time to do so. With so many opportunities for growth and success, Waco is the perfect place to find your dream home or invest in real estate. Don't miss out on this exciting opportunity to join a welcoming community in a thriving city.