Are you ready to upgrade from a starter home to a forever home? Upgrading to a home that truly suits your long-term needs and aspirations is an exciting milestone in life. From creating a realistic budget to assessing your future growth requirements, we've got you covered. So, let's embark on this journey together and explore tips for upgrading your living situation.
Create a must-have list of features
Creating a priority list of non-negotiable features is crucial when searching for your forever home. This list serves as your compass, guiding you toward finding the perfect property that meets your specific needs and desires. First, consider the essentials: bedrooms, bathrooms, and living space. Think about the ideal number of rooms to accommodate your family and potential guests. Next, focus on the layout. Seek an open floor plan that fosters a sense of spaciousness and promotes a comfortable flow between rooms. Privacy matters, too, so prioritize features like separate bedrooms or a secluded backyard.
If you enjoy cooking, a well-equipped kitchen with ample counter space and modern appliances should be high on your list. Additionally, consider the surrounding environment. Outdoor enthusiasts may prioritize a large backyard or access to nature trails. Don't forget about storage—closets, a garage, or a basement can be valuable for organizing your things. However, you can save some money when choosing a forever home by downsizing and renting a storage unit. Before you do, experts from Golans Moving and Storage advise you to make an inventory of the items you plan to store. This way, you'll find the best storage unit for your needs. Finally, think about long-term considerations. If you plan to age in place, prioritize features like accessible entrances and bathrooms.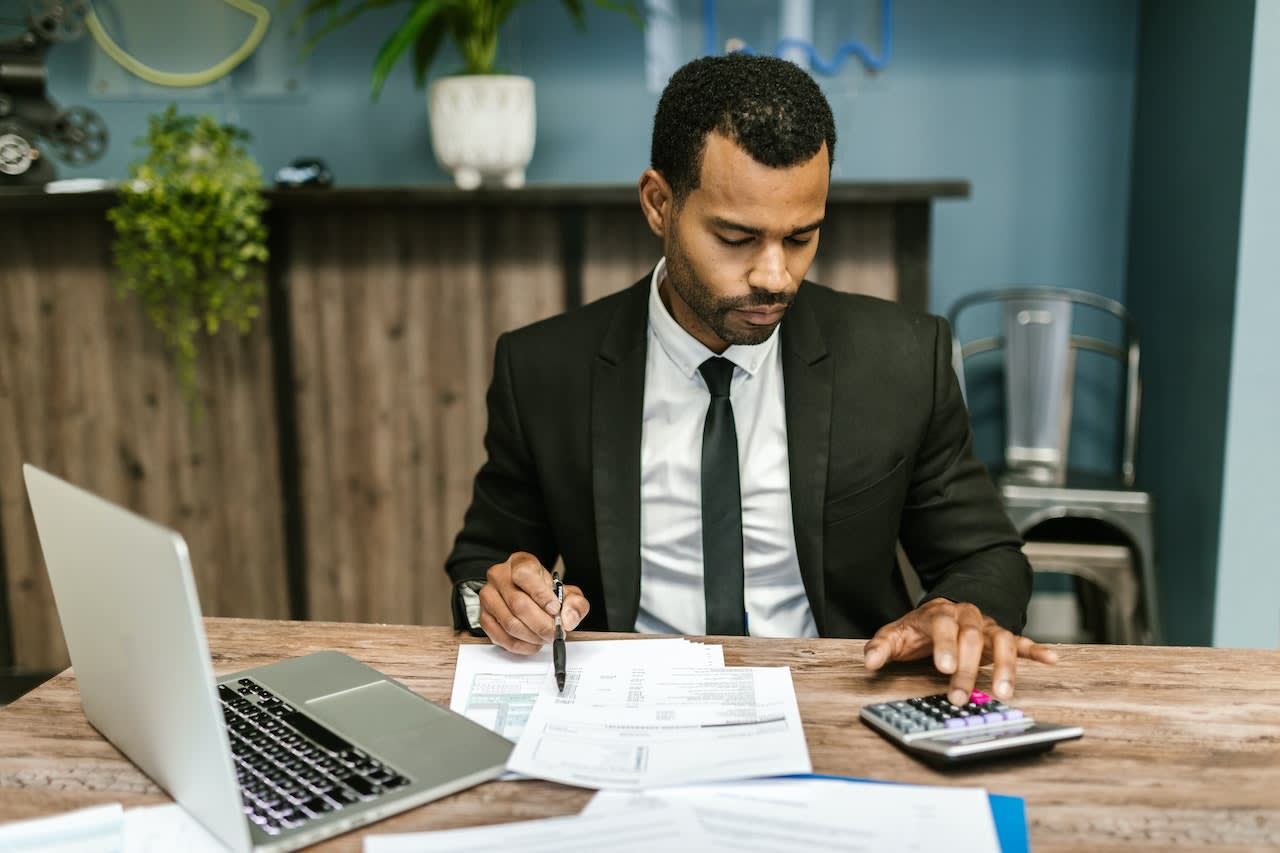 One of the most important tips for upgrading your living situation is to make a list and budget
Find the best neighborhood for your forever home
Exploring different neighborhoods is a crucial step when choosing a forever home. Each neighborhood has its distinct character, amenities, and atmosphere. Start by researching the area's safety record and crime rates to ensure a secure environment for your family. Consider proximity to schools, hospitals, and shopping centers for convenience. Think about your daily routine—access to public transportation or major highways can save you time and ease commuting. Explore nearby parks, recreational facilities, and green spaces for leisure activities.
Look for a neighborhood that aligns with your lifestyle, whether you prefer a vibrant urban setting with bustling nightlife or a serene suburban area with a strong sense of community. Take the time to visit the neighborhoods you're interested in, exploring their streets, visiting local establishments, and talking to residents. Pay attention to the cleanliness, maintenance, and overall ambiance of the area. Evaluate the architecture and landscaping—do they appeal to your aesthetic preferences? Engage with the community by attending local events or festivals to get a sense of the neighborhood's spirit. By thoroughly exploring different neighborhoods, you can find the one that resonates with your values and offers the ideal backdrop for your forever home.
Create a budget and consider financing options
When purchasing a forever home, creating a budget is one of the essential tips for upgrading your living situation. Start by evaluating your finances and setting a realistic budget that takes into account the purchase price, closing costs, and potential renovations. Consider your down payment—saving for a larger one can lead to better financing terms and lower monthly mortgage payments. Explore different financing options, such as fixed-rate or adjustable-rate mortgages, to find the one that suits your financial goals. Consult with mortgage brokers or lenders to understand the interest rates and loan terms available to you.
Factor in additional costs like property taxes, homeowner's insurance, and potential HOA fees. Keep an eye on interest rates and consider locking in a rate when they are favorable. Additionally, review your credit score and take steps to improve it if necessary. Be mindful of any prepayment penalties or hidden fees associated with your chosen mortgage. Stay within your budgetary limits to ensure a comfortable financial situation in the long run. By carefully considering financing options and creating a comprehensive budget, you can navigate the purchase of your forever home with confidence and financial stability.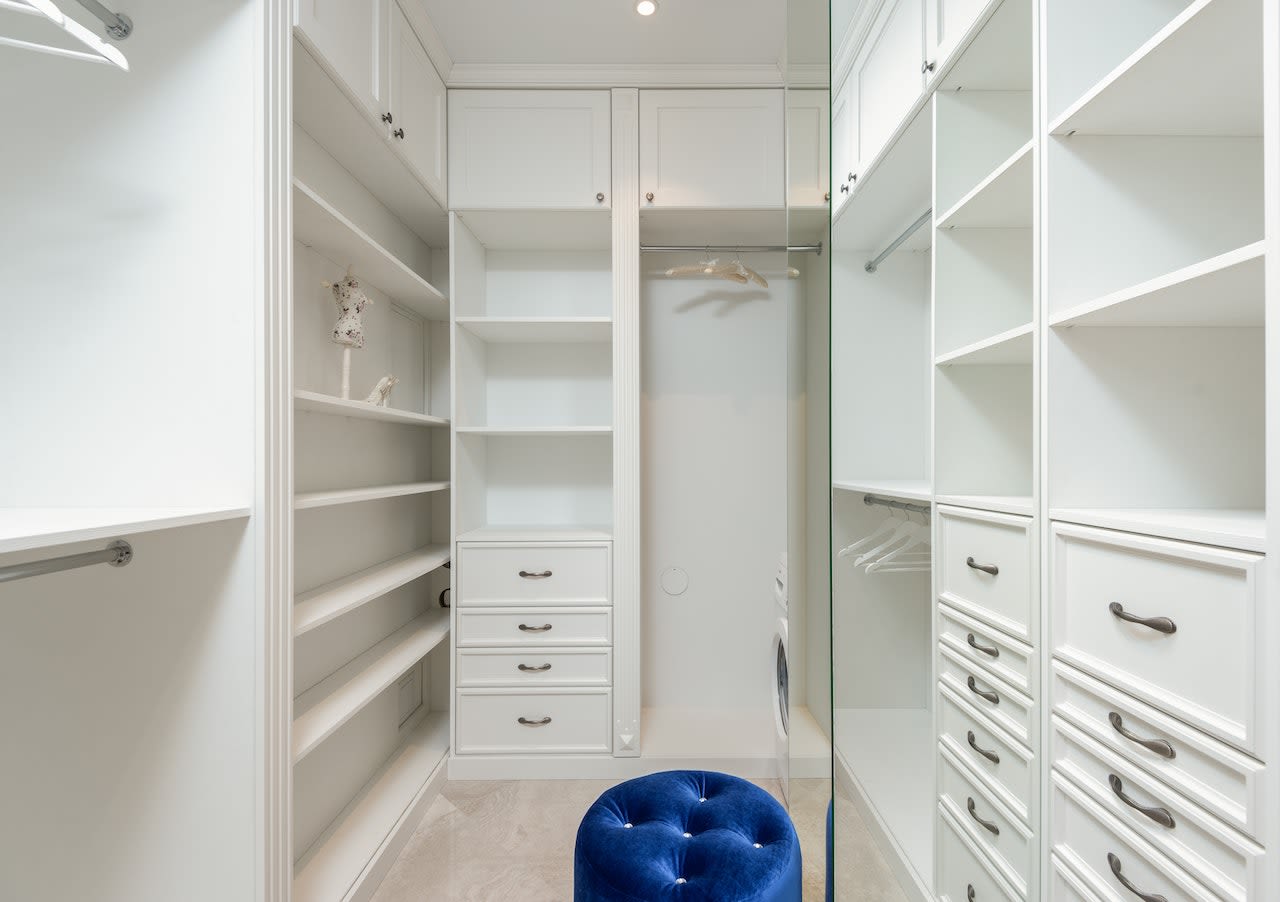 Think of the features you want your home to have, such as storage
Plan for moving expenses
Planning for moving expenses is a crucial step when finding a forever home. Start by obtaining quotes from different moving companies to compare prices and services—budget for costs such as packing supplies, including boxes, tape, and bubble wrap. Consider whether you'll need to rent a moving truck or hire professionals for the entire process. If you are moving long-distance, such as from Chicago to Texas, team up with long-distance movers to make moving easy. Factor in any storage fees if there's a gap between moving out of your current home and into your forever home. Don't forget to include the cost of disconnecting and reconnecting utilities.
If you have pets, account for expenses related to their transportation or temporary accommodation. Plan for meals and lodging if you're moving long-distance and need overnight stays. Next, allocate funds for potential repairs or touch-ups in your new home. Keep in mind any additional fees associated with changing your address, such as updating driver's licenses or mailing services. It's also wise to have a contingency fund for unexpected expenses that may arise during the moving process. When you plan and account for all potential moving expenses, you can ensure a smooth transition to your forever home.
Take your time and save money
Taking the time to decide on a forever home and saving money is a wise approach. Rushing into a decision can lead to regret, so allow yourself the opportunity to thoroughly evaluate your options. Research different properties, visit open houses, and weigh the pros and cons of each. Consider your long-term goals, lifestyle, and practical needs. Patience can also pay off financially. You can increase your down payment and potentially secure a more favorable mortgage rate. Establish a savings plan, cut back on unnecessary expenses, and explore ways to increase your income.
Automate your savings to ensure consistent contributions. Create a realistic budget that allows for saving while still covering your everyday expenses. Consider downsizing or making lifestyle adjustments to maximize your savings potential. Remember, every dollar saved brings you closer to achieving your forever home goals. It's important to strike a balance between finding the right property and being financially prepared. Now, you'll be in a stronger position to make a confident and sustainable investment in your forever home.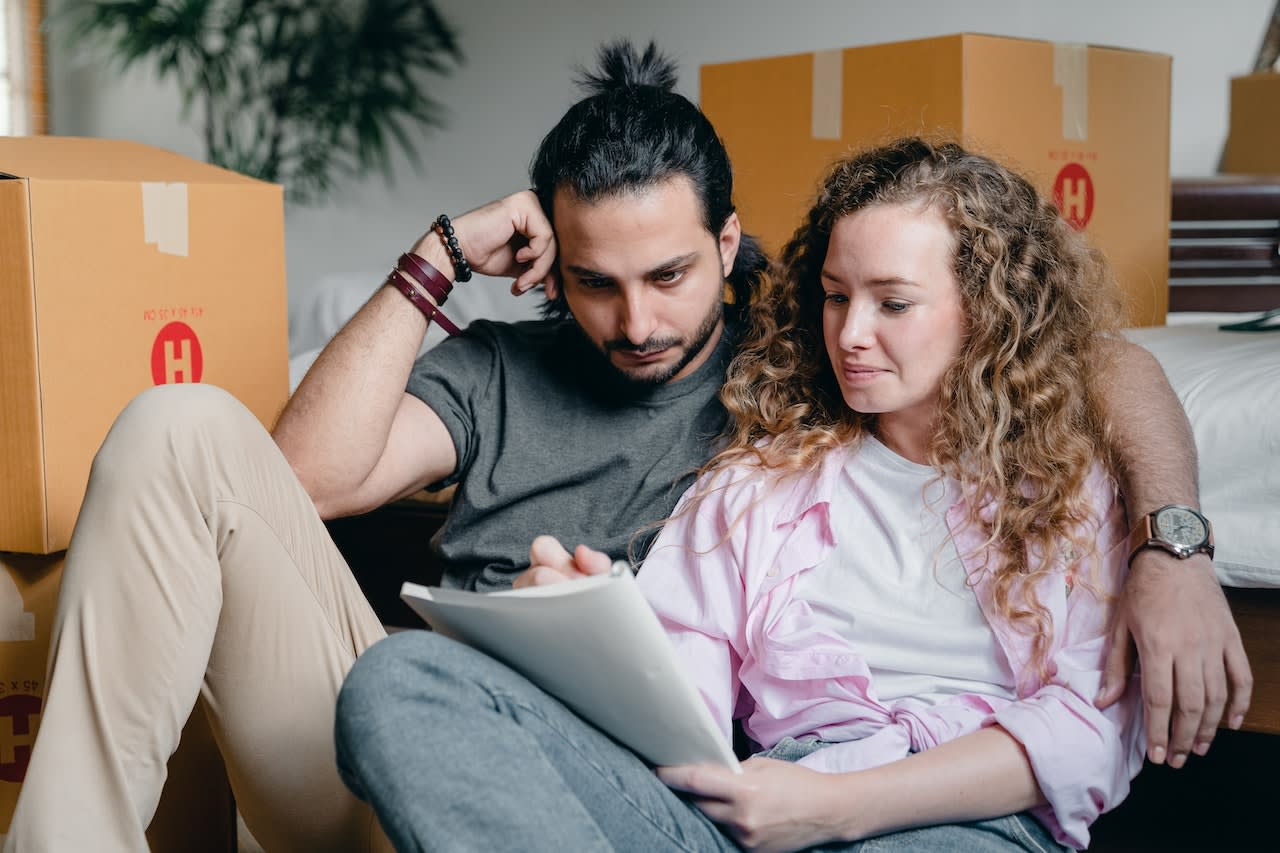 Factor in moving costs as well.
Tips for upgrading your living situation: summary
Overall, upgrading from a starter home to a forever home is an exciting and significant decision. So, remember to create a priority list of non-negotiable features, explore different neighborhoods, and consider your long-term needs. Be diligent in creating a realistic budget and exploring financing options. Plan for moving expenses and take the time to make well-informed decisions. Saving money and being patient can lead to greater financial stability. Ultimately, finding your forever home is simple if you follow these tips for upgrading your living situation.