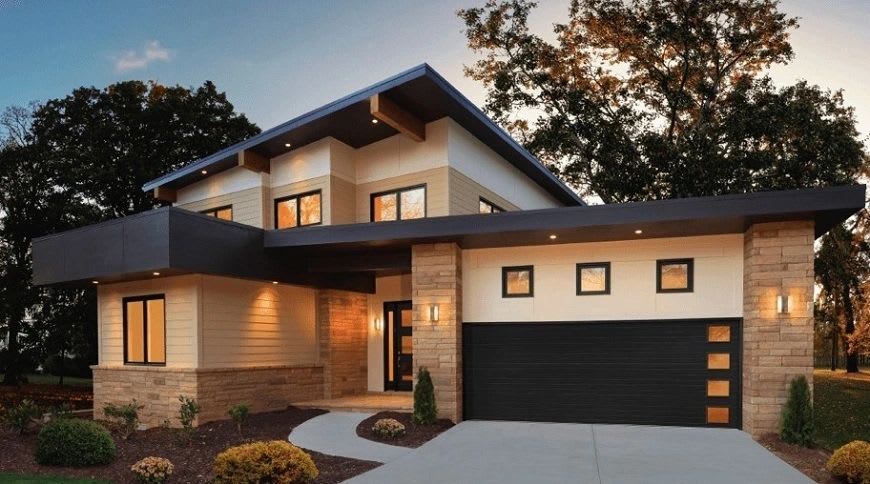 ​​​​
​​​​​​​Garages Uses:

Convert Them Into a Room or Use Them for Parking & Storage
When the words "dream garage" are spoken, what type of garage comes to mind? Maybe you think about it as the ultimate organizational space or a place to pile everything that you don't need at the moment. Maybe you see it as a place for your car, room for a couple of bicycles, or maybe a dream garage just means that you have the ability to simply walk through it without dodging boxes of stuff. Or maybe you're a car enthusiast. You see a floor coating, shiny chrome surfaces, and a tidy workbench for all of your tools. No matter how you define "dream garage", will add value to your home.

An American Housing Survey reported that 80% of homes across America had a garage or a carport. The report doesn't say that all of those garages and carports were used to park a car in. The fact is that many garages are nothing more than a storage locker for the homeowner that doesn't come at an added cost. They are packed full, floor to ceiling, with things like sports gear, shovels and rakes, lawnmowers, and kid's toys. Maybe even some furniture that at one time belonged to your mother-in-law that your wife absolutely will not part with.
What Home Buyers Want
A 2018 survey reported that just one out of ten home buyers said not having a functional garage was important when making their new home purchase. And guess what? Most of the other nine rated a functional garage as more important than open concept living or an updated kitchen (must have not had too many women take the survey). Even real estate investors hesitate when it comes to buying investment property that doesn't have a working garage
Does What the Garage Look Like Really Matter?
Will the appearance of your garage affect selling your home? Yes, absolutely! A garage may not be a living area, but is an extension of the home. For the most part, people have a hard time using their imagination when touring a home. Your house may be beautiful but when they open the door into the garage and see a cluttered mess, their overall opinion may be negatively affected. Now turn that scene around. Now they have toured your beautiful home and they open the garage door to see a well-organized, uncluttered space. Ring up another home sale!

A garage should be "staged". The walls should be painted. Everything should be neatly stacked and on a shelf or organized on a wall. With just a little elbow grease it's relatively easy to make a big difference in the appearance of your garage. And here's an odd fact. Most garages are the largest "room" in a home.

Whether it is kept simple and clean or done up much more elaborately, garages help sell. Although a new playroom for the kids or a man cave for yourself can be attractive options when opposed to the cost of adding on, you should really consider not doing away with that parking and storage space. In the end you will be selling the house, but a nice garage will sure help.