So, you're starting to look at real estate and think you are ready to purchase your first home, but there are many things you will need to learn if you want your home purchase to go smoothly. Most importantly, you will need to know how to budget for your first home. When you master your finances and learn everything there is to know about getting a mortgage, you will have no problem finding and purchasing a home you know you can afford.
How to budget for your first home: see how much house you can afford
Before you search for your perfect home, think about how much you can set aside each month for your new home. As a general rule, you shouldn't spend more than a third of your income on your mortgage. Of course, you can always downsize to a smaller home and find a mortgage requiring even less of your monthly income. As Homegrown Moving and Storage experts say, you can save a lot of money by downsizing to a smaller home and putting your things into storage. If you know you want to resell your home somewhere down the line and move into a larger one, this may be the best financial decision. You can save more money and later purchase a better home where you'll have more room for all of your things.
Take monthly expenses into consideration
Besides your mortgage payment, you will need to keep monthly expenses in mind. Before you purchase your first home, ask about the monthly expenses. This can include paying monthly utility bills as well as maintenance fees. The monthly maintenance fees will depend on where you live and what kind of home you choose to purchase. Some homes, such as condos and co-ops, often come with homeowner association (HOA) fees. You'll need to factor regular maintenance into your budget. What makes some homes last for years is regular maintenance and not skimping on it.
Carefully calculate your budget before you make any commitments.
Calculate the down payment and closing costs
The amount of money you'll need for a down payment will depend on various factors. Firstly, your credit history will determine whether you are eligible for a mortgage loan, but if your credit history is good, this should not be a problem. You can find mortgage loans where the down payment is as low as three percent. However, it's best to pay more than this if you can. The ideal situation would be to give a down payment of twenty percent if possible. Typically, closing costs can vary between two and five percent of the price of the home. As always, ask beforehand, so you know exactly how much they are. When homebuyers skip budgeting for closing costs, they run the risk of not being able to afford their new home.
Choose between a new home and a fixer-upper
Depending on your income and budget, you can choose between a finished home and one that needs a little TLC. If the home is structurally sound and only needs cosmetic changes, this could be a more affordable option for you. You will pay much less for your home, and it will be easier to get a mortgage. Keep in mind that when you apply for a mortgage, you may not be able to receive money for renovations as the lender will not give more money than the home is worth. In other words, you may have a problem receiving enough for the home and the remodel. On the other hand, a brand-new home is best if you plan to stay a while and are unsure whether you will have time to handle the remodel.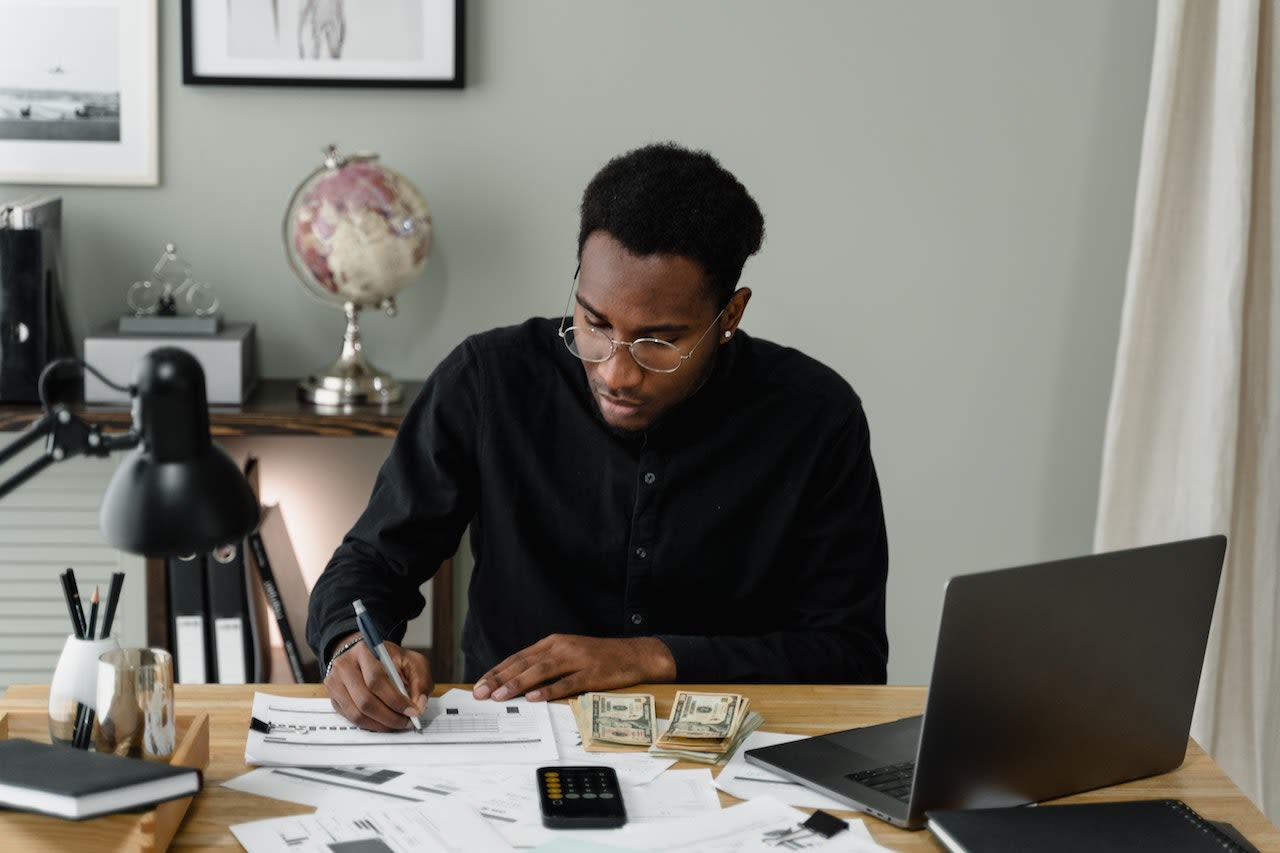 Once you learn how to budget for your first home, you are ready to make the purchase.
Include the cost of your relocation
Relocation costs is one of the most important things people skip when budgeting for their first home. Furthermore, this is something you should account for right in the beginning. Hiring quality movers to handle your relocation is one of the things you shouldn't skimp on. You can save money in the budget in several different ways without having to compromise the safety of your things. Although moving costs seem like they can be cut by moving on your own, this isn't the case. When you add up the amount of gas money, labor, and, most importantly, time, you will see that the price is either the same or sometimes even more. You can make your move budget-friendly if you sell the things you no longer need before packing. This tip can save you a lot of money, especially if you are moving interstate.
Write your income and expenses down
In order to create a budget for your first home:
Write down all of your expenses and your income.
Make a projection for the following years.
For instance, consider whether you will have a pay increase or your cost of living will rise.
Purchasing a home is a long-term commitment, so it's important to plan a couple of years ahead. You can use a regular planner or several different apps to create a budget. Either way, it's crucial to have everything in one place. You won't be in for any negative financial surprises when you have a clear view of your expenses and income. And once you learn how to budget for your first home, don't forget to leave some room in the budget for emergencies and insurance. Planning for situations like these is key to staying in a good financial situation throughout your life.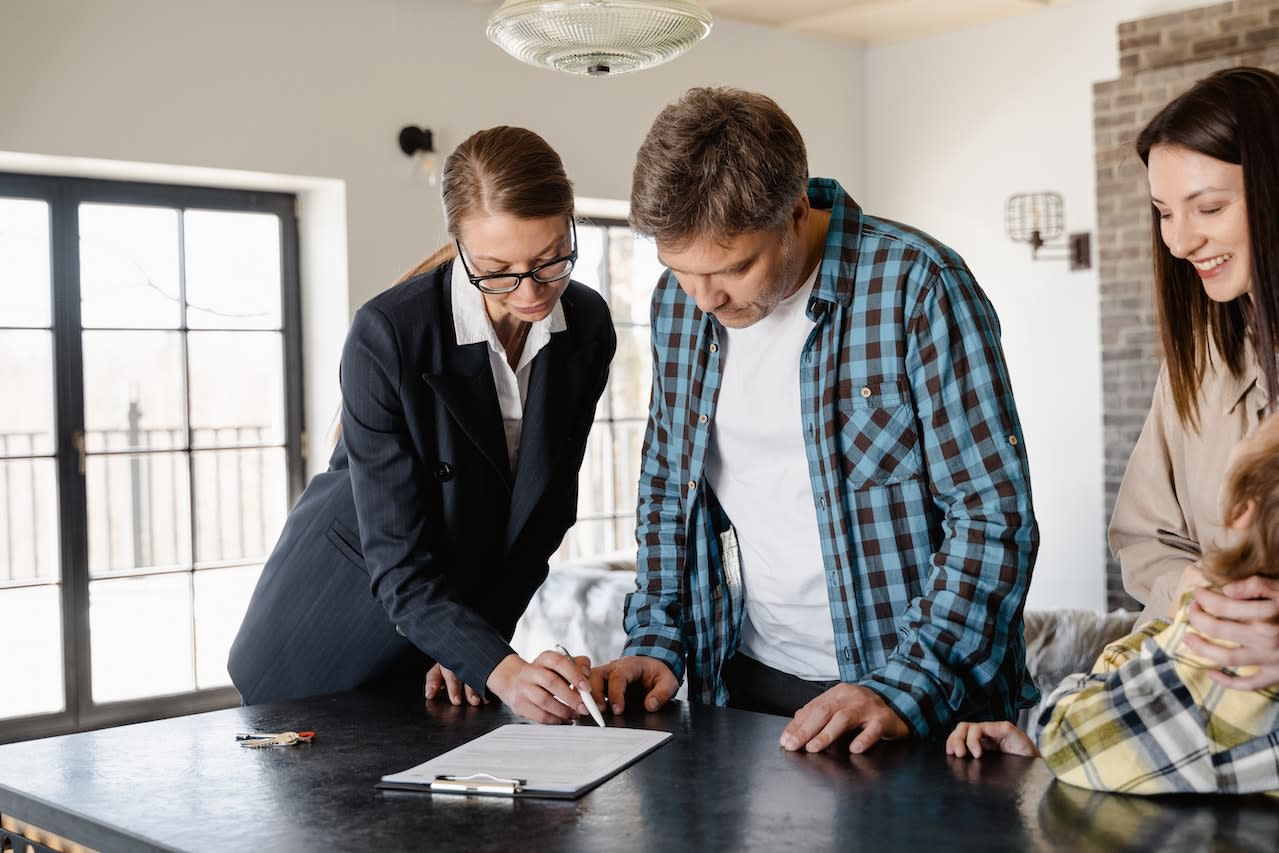 Once you find out the total cost of purchasing your first home, you are ready to sign the papers.
How to budget for your first home: In Summary
Although furnishing your home is an exciting part of purchasing a home, learning to budget, save for costs involved and being prepared for unexpected costs, will put you on the right track to successful home ownership. As your Realtor, we can help you begin the budgeting process and refer you to a trusted lender. Contact us today and let's get started.