The market value of a property is what the market is willing to pay for it. It is when the buyer and the seller meet and agree on the property's worth. But, objectively determining the value of your property is not an easy job. Whether you're planning on selling your house or not, knowing how much your home is worth is very important. We are here to inform you why it is so crucial, how you can add value to your property, and much more valuable information. As we said, it's not a trouble-free business, but we are here to help. Here are some tips for finding out your home's market value.
Why is determining your property value important?
The importance of knowing the current market value of your property when you are planning to sell or buy is obvious. But it can be as important, even if you are not planning to sell - for example, for insurance purposes, property tax, and financial planning. It might help you to make the right decisions at the right time and save yourself a lot of money.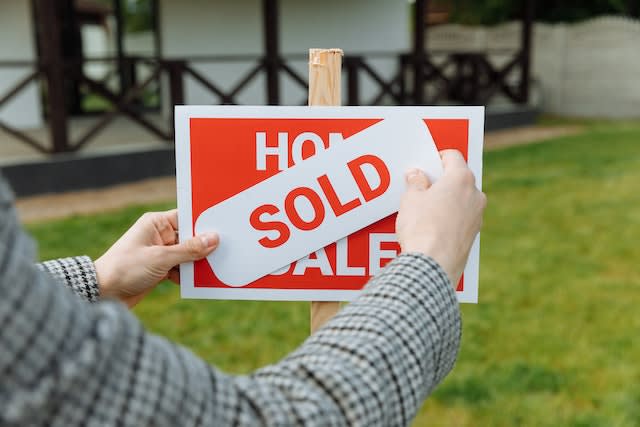 Selling, downsizing, or trading up
In this case, the importance of knowing the market value of your property is obvious. It will help you make the right decision when buying your next property without going over the limit of your planned budget. When planning the overall cost of moving, you must also consider additional costs. Primarily about any major renovations that you have to do on your new house. Also, damage to your property may occur during the move, especially if you do it yourself. So it might be best to hire expert help for this. In the end, it will probably save you time and money.

Home equity loans
A raise in our property value can influence your home equity. You can use it as collateral to obtain cash in the form of a home equity loan or home equity line of credit. Interest rates on home equity-based borrowing are significantly lower than on credit cards or personal loans. You can use home equity loans, known as a second mortgage, to finance large expenditures, such as college tuition.
What affects the value of your property
It's not just your property that counts, but your surroundings as well. This and how your house is staged can significantly affect the price someone is willing to pay for your property if you decide to sell it. So when valuing your home, have these external factors in mind. That way, you will be familiar with the actual value of your home, and it will help you choose the best offer when you sell it.
The neighborhood that you live in is one of those factors. When deciding on the value of a house, appraisers usually compare the most similar homes in the area to the subject property. So, if your home is in a wealthy area of the city, considering this fact, people will pay more for it, which increases its value.
The property's square footage and usable space are essential parts. It is the part that you are selling, after all. If there is more usable space, the price will go higher. For example, a house with four bedrooms will cost more than a two-bedroom house. The free space that counts is usually one above the ground, so basements and garages will be valued individually.
The property's condition and age are a significant part of the value. A newly-built house with modern construction and decoration is more pricey than a property built hundred years ago, which got into poor condition over time.

You can find out your home's market value by paying professionals to do the job for you, or you can actually do it yourself. Even though it is possible, we recommend you ask for help from a real estate agent or an appraiser rather than doing it on your own. In the end, they are professionally trained.

Do it yourself
One's home market value, in most cases, can be determined by comparables. Comparables are the most similar properties to your subject property in the same area. So if you want to know what your home is worth, try comparing it. The selling price for a home similar to yours is probably the same for your property. However, it is important to know how to determine similarities:
• The square footage of a comparable and your home needs to be the same. The number of bathrooms and bedrooms as well. Even so, it is possible to make adjustments. If your house doesn't have the same number of bedrooms as a comparable but has enough free space for a bedroom, that can also count. Basements don't count in the square footage.
• You need to pay attention to the distance to the subject property. It needs to be in the same area as a compatible, so the distance between them is not too great. If it was, one of the properties would be closer to a public institution which would just increase its value.
• All the compatibles and the subject property must be built, if not in the same year, then ten years or so. There is no point in comparing old and new buildings for obvious reasons. The style of the properties has to be similar as well.


Get a professional
As we suggested, hiring someone to decide on your home's market value is much more useful. Some real estate agents will do the valuation for free, but if you hire an appraiser, it will cost you but benefit you in the future. Even after you have sold the house and probably moved to another place, as professionals in heavenlymove.com suggest, it's best to hire someone to help you safely move from place to place than for you to do it yourself. In conclusion, hiring a professional is always the best choice.
Final Words
We hope these tips helped you find out your home's market value. What's important is to find good professionals, to have patience, and it will pay out in the end!