America is moving forward. Each year, thousands of American families move to a new state or city that they feel better suits their needs. Families in the near vicinity downtown are also defying the trend and moving to peaceful regions or cheaper, safer cities. Because of the affordable cost of living and good standard of living, Texas is gaining popularity among Americans. Texas has a lot of good places that rank among the best cities for young families. Are you trying to find the best areas in Waco, Texas? If you're new parents or you might be expecting a baby or several babies, you should think about how much more likable it is to live in the most peaceful Waco areas for new parents.
Waco is a great option if you're looking to buy a house in Texas. It has all the conveniences of a large metropolis without the intense urban noise. Here is more information on some of Waco, Texas's top neighborhoods.
5 OF THE MOST PEACEFUL WACO AREAS FOR NEW PARENTS
Waco, which is situated along the Brazos River, is nearly midway between Dallas and Austin, the state capital of Texas. Waco, the county capital of McLennan County, is home to about 137,779. Waco's downtown area is not very big.
There are many nearby towns and communities that, despite not being a part of Waco, are closely connected to it and rely on its economy. Living in one of these surrounding communities and traveling into the metropolis are options for some people. Since no amount of expertise can replace careful move planning, you should think about some tips for planning a long-distance move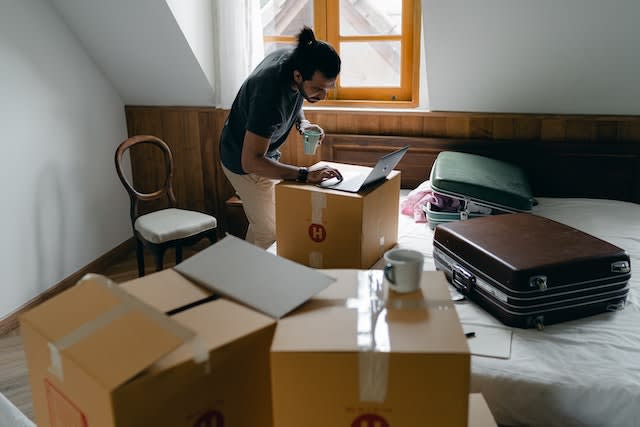 Waco is a great option if you're looking to buy a house in Texas.
It has all the conveniences of a large metropolis without the intense urban noise.
Here are 5 of the most peaceful Waco areas for new parents to settle in:
AUSTIN AVENUE
One of Waco's most architecturally varied and historically significant areas is Austin Avenue. Local leaders, Baylor University teaching members, and even well-known local artists reside in this moderately wealthy neighborhood. A quarter of the locals are employed in manufacturing or manual labor.
The perfect place to raise a family is in this residential area. It offers a lot of trails for cycling, walking, and running. Along with restaurants, cafes, and shops, it also features a booming business and commercial district. Some of the city's oldest houses are located on Austin Avenue. Along with some of the neighborhood's large and historical mansions, there are also a large number of condos and studio apartments dispersed throughout.
BROOK OAKS
Brook Oaks is a diverse community with a large immigrant population. In Brook Oaks, there are many young families and a nearly equal number of homeowners and renters. Apartments, condos, and single-family homes are the majority of the housing types in the neighborhood.
Among the recreational possibilities in the North Side neighborhood are Cameron Park Zoo and Dewey Park Recreation Center. An emerging Pakistani community has joined other, more established immigrant populations in the area, creating a neighborhood with a diversified ethnic makeup.
BROOKVIEW NEIGHBORHOOD
Brookview, which is on Waco's North Side, is one of the most peaceful Waco areas for new parents. In this family-friendly neighborhood, friends get together for days and evenings at S.J. Guthrie Park, and it will make you think about whether it is time to buy a bigger home. It's just one of the neighborhood locations where you may discover open fields for football and soccer, as well as basketball courts and baseball fields.
The Lee Lockwood Museum and Library is nearby, and there are marketing, insurance, and law offices in the area. There are plenty of parking spaces for car owners, and the neighborhood has good sidewalks that make walking about it quite simple. In this long-established neighborhood, homeowners make up around 55% of the population, and the average age is 51.
NORTH LAKE WACO
North Lake Waco is one of the nicest areas in Waco for people who appreciate outdoor recreation. It is located next to Lake Waco's shores and is partially surrounded by the Brazos River. This is a very peaceful area, and If you are thinking of moving there, the spydermoving.com team advises you to find someone who can help you with that.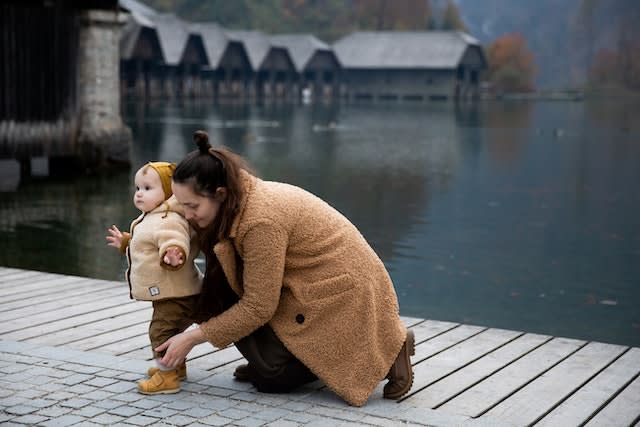 Children and pets will enjoy the Waco area because of the parks and open spaces.
Numerous hiking and bike trails are available, as well as recreational activities like boating, swimming, fishing, and jet skiing at the lake itself. The Lake Waco Golf Club is open to golfers. There are several stores and restaurants in the area, particularly along China Spring Road. Many locals would feel safe going outside at night in this safe neighborhood. Children and pets will enjoy the Waco area because of the parks and open spaces. It's a relatively calm neighborhood with a welcoming atmosphere during the holidays.
RICHLAND HILLS
Richland Hills in the North Side is one of Waco, Texas's desirable areas for pedestrians. The region is also conveniently accessible by automobile because of a number of important routes that cross through it. Hispanics make up the bulk of the ethnically varied area's population, which is between 30 and 40 years old on average. Families, couples, and single occupants make up most households.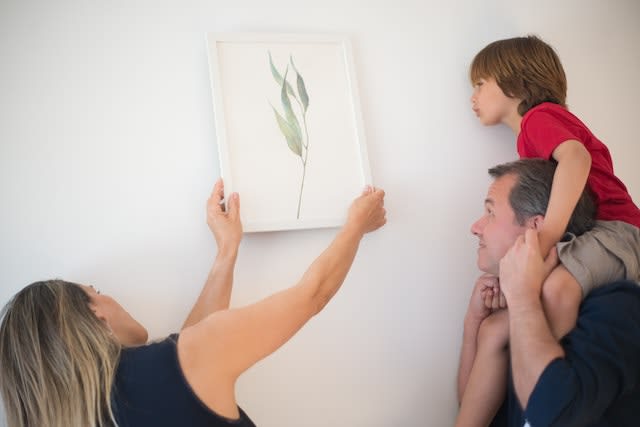 Richland has a well-liked destination for family fun.
It is a wonderful area to check for anyone looking for an affordable home in Waco, Texas, as both rental expenses and property prices are lower than the Waco average. Before moving, you should research some tips on how to make moving enjoyable for your family and make it more fun. There is a respectable selection of adjacent schools in the neighborhood, including Christian and private institutions. Richland has a wide range of neighborhood facilities, including the Richland Mall, an ALDI supermarket, as well as restaurants, stores, and parks. A well-liked destination for family fun is Urban Air Adventure Park.
Considering Schools and Healthcare in Your Decision
When discussing peaceful areas for new parents in Waco, it's crucial to consider the availability of quality schools and healthcare facilities. Young families often prioritize these factors when committing to a community long-term. Fortunately, Waco doesn't disappoint in these aspects.
Quality Education
In addition to being peaceful, neighborhoods like Austin Avenue, Brook Oaks, and Richland Hills offer proximity to some of the best schools in Waco, both public and private. The Waco Independent School District has been making strides in improving the quality of education and implementing innovative teaching methods. For parents who are considering private schooling options, Waco offers a range of private and parochial schools with a strong academic curriculum. Some even offer specialized arts, sports, and sciences programs, ensuring a well-rounded education for your children.
Healthcare Accessibility
New parents or those expecting a baby would find comfort in knowing that Waco boasts some excellent healthcare facilities. The Baylor Scott & White Medical Center is a highly-rated hospital offering a variety of services, including maternity care. Several pediatricians and family healthcare clinics are also easily accessible in most of the neighborhoods mentioned. So, when it comes to healthcare, Waco ensures that all your family's needs will be taken care of, providing an extra layer of peace of mind.
Community Engagement
Another aspect that adds to the peacefulness of an area is the sense of community. Many Waco neighborhoods have active community centers, regularly hosting events like farmer's markets, family picnics, and seasonal festivals. Such community activities offer a break from routine, helping you and your family to bond with neighbors and engage in wholesome activities. This social aspect can be particularly reassuring for new parents who are keen to raise their children in a friendly, supportive environment.
CONCLUSION
Texas as a whole is thriving, with a strong economy and promising job opportunities. Waco has all the benefits of a city living in the state's geographic center without the traffic that other large cities are known for.
Affordable housing, plenty of urban renewal and growth while preserving a quaint town-like character, a temperate environment, and economic stability with jobs in a variety of sectors are some other top reasons to find the most peaceful Waco areas for new parents and call them home.