There's an old adage that goes something like, "Your first impression is your last impression." In today's real estate market, this old saying rings more true than ever. Both potential buyers and guests would be wary of setting foot in an unattractive house after seeing photos of it online. These suggestions for enhancing your home's curb appeal can help you sell it faster and for a higher price, or they can make your home more attractive to potential buyers. That's why we will be giving you some tips on improving your curb appeal before an open house.
Make your house stand out with some bright paint
Many houses in many neighborhoods look identical to one another, with just slight differences in color scheme, architectural details, and overall aesthetic. Because of HOAs, homeowners may not be able to make their homes as unique as they want. No matter how limited your resources are, you can almost always do something to improve your property's visual appeal.
One way of improving your curb appeal before an open house is to get some colorful Adirondack chairs or a porch swing to liven up your outdoor space. Beautiful flowers can also be presented in large pots and hanging baskets. Customers will be impressed by your efforts to make the space livelier, and they will be drawn to the bright colors in the room.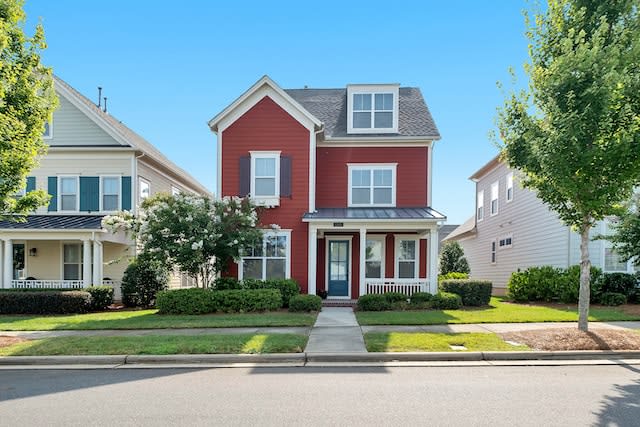 Fix the lighting system
Replacement light fixtures can enhance a home's curb appeal and, with the installation of brighter lights, increase its security. Most of today's outdoor lights are too puny to be practical. (The architect or contractor may have done this on purpose, as smaller fixtures are cheaper.)
Choose the right lighting for your home by taking into account its architecture, color scheme, and setting. One-third the height of the door is appropriate for a single light, and one-quarter is appropriate for lights on either side of the door.
Your home's entire exterior should be washed
One of the ways of improving your curb appeal before an open house is to have a clean exterior. Now is the time to grab a sturdy cleaning brush with a long handle, a bucket of disinfectant, and a ladder and get to work. When you use these simple tools to clean the exterior of your home, you can get rid of dirt and grime that has built up there over the years. Vinyl, cement siding, brick, wood, and stucco can all be treated using this procedure.
A power washer can be helpful if there is a lot of grime that has been caked on. It is effective on cement roads and pathways as well as hard surfaces like brick and stone. Don't try it on vinyl siding or anything easily dented!
Spending some effort cleaning up now will pay dividends in the long run. Experts say that if you clean the outside of your house, you may see an increase of $10,000 to $15,000. It's only a matter of putting in some work.
Upgrade your door and window frames
Changing out your home's windows and doors is a great way to modernize its look and boost its insulation. The addition of window boxes, shutters, or contrasting trim paint may add a welcome burst of color to any space.
If you need to replace your home's main entrance, it's important to find a door that fits in with the architecture. You could also use modern front door features like glass inserts, unusual hardware, wood stains, or darker paint colors.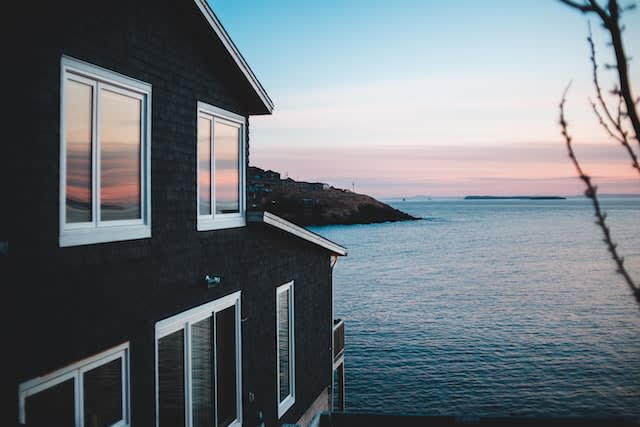 Upgrade your worn-out outdoor furniture
The sight of broken and weathered patio sets in the front yard could be off-putting. To begin with, there may be an excessive amount of noise that shoppers just cannot tune out. Secondly, it tells potential buyers that the house has been neglected. If you are moving, make sure to get rid of your worn-out outdoor furniture. There are other things you shouldn't move long distances; plants are one of them. So, make sure to leave some of them behind for your convenience.
You may increase your home's value and draw in more potential buyers by updating your patio furnishings. Part of the reason for this is that a nicely decorated wraparound porch can help potential buyers imagine themselves and their own families enjoying the outdoors.
Improve your mailbox
While cleaning out their houses in preparation to sell, most people forget to also clean out their mailboxes. The front of your house probably doesn't even feature this, but it serves a purpose and isn't particularly noticeable. However, buyers will notice it and, if it's in poor condition, will likely make a mental note to bring it up during the inspection.
It's time to replace that old mailbox you've had since you were a kid, so head on over to the hardware store. Several options exist for less than $100. The ancient mailbox can be made to look brand new by painting it and installing shiny brass street numbers.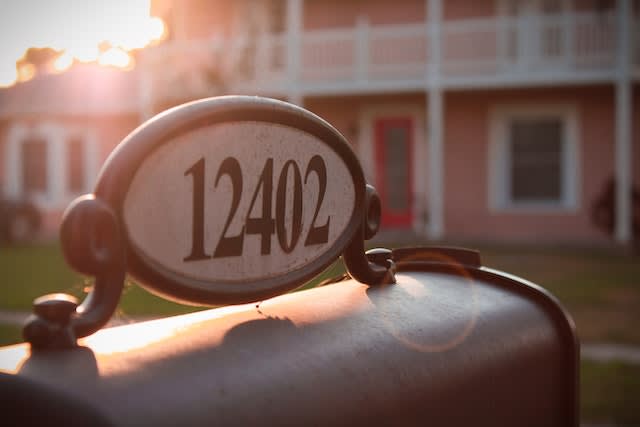 Mailboxes are one of the first things buyers notice, so make sure to tidy yours or buy a new one.
Put up some decorations for the festive occasion
Keeping it updated seasonally improves curb appeal by providing timeliness and personality, which is especially important for a well-kept, colorful home. It is appropriate to fly an American flag outside your home in June and July to commemorate Memorial Day and Independence Day and to add a patriotic touch to your home. Autumnal decorations like pumpkins and leaves are fun to use. Christmas decorations such as lights, snowmen, and wreaths abound during the colder months. Many people will be admiring the flowers in your yard during the springtime, so make sure they stay in good shape.
Don't discount the role of minor factors
Our final tip for improving your curb appeal before an open house is to not overlook the minor details. It's easy to overlook the potential of seemingly small exterior improvements to a home's curb appeal. For instance, very few homeowners actually pay attention to their house numbers. However, personalized house numbers can add a touch of style to any residence. A home's curb appeal can be boosted by updating less obvious features like the driveway and garage door. Keep your driveway in good shape by removing grass that has grown into cracks and fixing any cracked concrete. Because garage doors are so big and noticeable, they can benefit greatly from regular painting and washing to get rid of dirt and keep their elegant look.