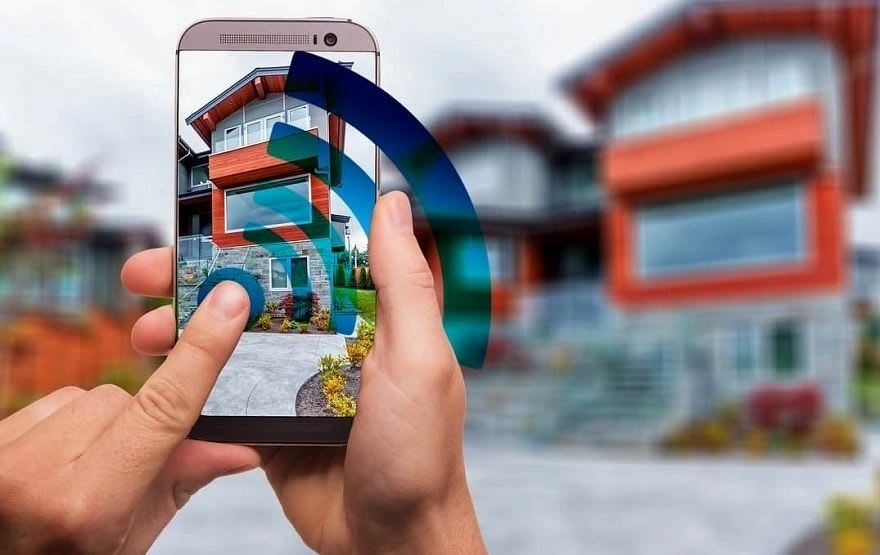 ​​​​​​​​​​​​​​​​​​​​​Homeowners are always on the lookout for ways to "put their stamp" on a home. Whether you have been living in your home for some time now or whether you are the new owner of a "turn key" home, there always seems to be something that is not quite perfect. You just need to tweak some little thing, just a bit, to make whatever it is perfect.

Some upgrades are more common than others; new appliances, finishing a basement, new light fixtures in the bathroom, new paint colors, things like that. Then again, some homeowners choose to go the rather unconventional upgrade route.
High-Tech Upgrades
Home automation is some of the newest technology. Although it is becoming more and more commonplace, it is still somewhat uncommon. Home automation doesn't only stop at that doorbell that you can answer remotely.

Now you can set your home up so that you can control your lights, your garage door, your oven, your alarm system, your thermostat, and even your door locks. These systems can even allow you to monitor energy consumption, and then take steps to decrease your monthly bills.

While speaking about saving energy, although not high-tech, there is now an insulation kit that you can install to insulate you attic pull-down stairs. This small, 2' x 4' space allows a lot of heat to escape during colder months. For under $100 you can purchase and install this kit that will provide R-20 insulation over those pull-down attic stairs.
Upgrades for Entertainment
Installing a large screen TV isn't at all uncommon. But mounting that TV on the wall and then "hiding" it behind a mirror, artwork, or wall panels is. People no longer want to see a large black screen filling one wall of their family room or living room. So they choose to hide it from view when it isn't being used.

are becoming the rage now that 4K laser projector have come down in price to the point that you no longer have to be wealthy to own one. Going one uncommon step further, people are opting to have the screen recess itself into the ceiling when it is not being used. Or it can drop down and disappear into a piece of furniture. Just like their TV's, the screen is there, and then it's not.
Assisted Living Technology
Here's an uncommon upgrade that seniors and the children of aging parents are beginning to implement. This upgrade has sensors that allow concerned adult children and caregivers a way to check on an older individual remotely.

There are pressure-sensitive flooring options that will notify you if a person has fallen and needs assistance and ways for caregivers to monitor whether or not medications have been taken.

Another option that is becoming popular for aging homeowners is an elevator. An elevator can take the place of a set of stairs and eliminate one of the most dangerous features of a 2-story home. Instead of having to move to a one-story home, seniors can say in their multi-story home and install an elevator.
Your Home: It's All About YOU!
​​​​​​​​​​​​​​You don't have to come home to the same old, same old. Celebrate your style and flair with some of these uncommon home improvements. The next time a friend or neighbor wants to impress you with the same old upgrade that everybody does, blow their socks off by showing off your newest uncommon upgrade.