Homeownership is still the cornerstone of the American dream. Our home is a place of peace and security for you and your family. It is the place where we create our most precious memories. Owning a home gives you the freedom to organize your home the way you want and adapt it to your needs and lifestyle. But often, you hear that maintaining the house is a constant obligation you can't afford to avoid. So why is home maintenance that important in real estate?
Owning a home requires a lot more responsibility than renting one. Any damage that occurs is now your responsibility. And your home will surely suffer damage over time because nothing lasts forever. The extent of the problems you will have will depend on how much you have done to prevent and solve them at an early stage.
What does regular property maintenance mean?
Home maintenance is any preventive or reactive maintenance action taken to keep the asset fully functional and in the best possible condition. We do them weekly, monthly, or seasonally. We must regularly:
maintain water and sewage pipes
maintain electrical installations and devices
clean and replace AC and air filters
check chimneys
maintain fire and carbon monoxide alarms
maintain roof
clean gutters and drainage channels
maintain exterior paint and general aesthetics
landscape
The mere sight of a to-do list will trigger a panic attack. But diligent implementation of these tasks will benefit you greatly. Let us list just a few of them for you.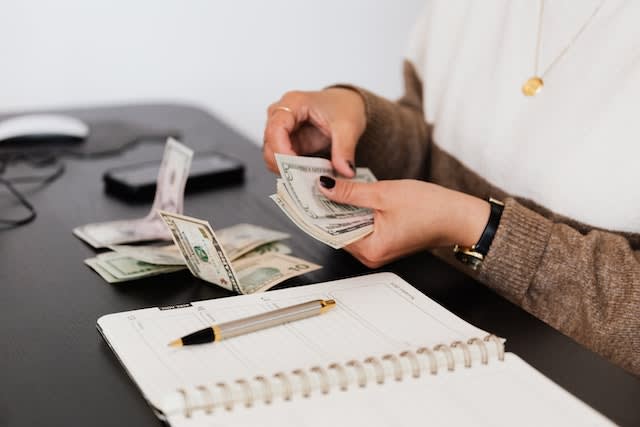 Regular home maintenance will reduce your monthly bills.
Regular home maintenance saves you money
The first reason home maintenance is so significant is that it saves money. Indeed, home maintenance often requires substantial sums of money in addition to hard work and time, but it will save you a lot in the long run. Owning a house is a profitable long-term investment, and you should treat it as such. According to some research, every dollar you invest will return to you at least six times. That ratio can be as high as 100 to 1 in some cases.
The problems you've noticed won't magically disappear if you ignore them. It will only get worse and, of course, more expensive. If you spot the problem early and start solving it, you will avoid hefty repairs later. Also, regular maintenance will reduce your monthly bills. Outdated and inefficient devices due to poor maintenance consume much more money and resources than new ones.
Prevents pest infestation
A poorly maintained home is a haven for many pests. And once they move in, it will not be easy to chase them away. The damage they do to your home is only part of the problem. Often they transmit diseases and can adversely affect your family's health. Numerous insects, pigeons, and bats can enter your home through openings in the roof. Cracks in the foundation are entrance doors for rodents and ants. Not to mention the damage termites can do.
Simple routine maintenance tasks can keep those pests at bay. Don't forget to maintain lawns and yards because they can also allow pests to spread if they are unkempt. In this case, you have a responsibility towards your neighbors. Furthermore, what will your neighbors think of you if you allow your home to be a breeding ground for pests that will spread through their homes?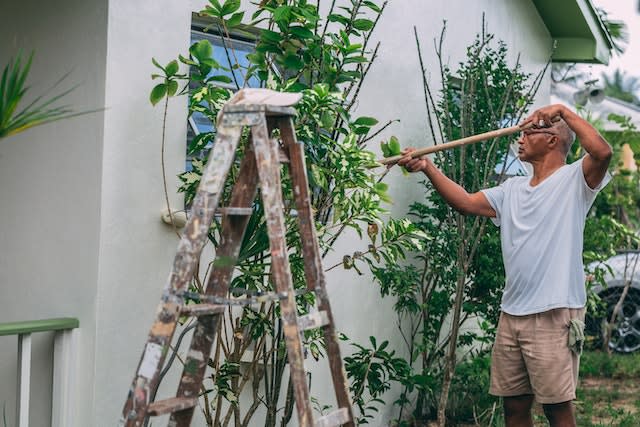 Regular maintenance will improve the visual appeal of your property.
Improve the visual appeal of your property
Regular maintenance will improve the visual appeal of your property. This way, you will also increase its value. A fresh coat of paint or attractive curb appeal will increase the likelihood of getting the price you want in the event of a sale. You can get a lot with very little investment.
Increases the value of your home
If you decide to move and sell your current home, the value of the sale will largely depend on its condition. Poor maintenance would lower its value. Potential buyers might ask you to fix existing problems or offer you a lower price. Most buyers will look for a property they can move into immediately without renovations and repairs. And that is something they can get only in well-maintained houses. Poorly maintained homes will affect the speed of the sale, which can disrupt your move.
If you plan on buying a home and moving to another state, it would be best to let officially trained people help you with that. For an interstate move, like from Houston to Chicago, for example, it is smart to hire interstate movers. Besides, pros can help you settle down better than if you did it yourself. And it is much safer to let them help you choose a well-maintained real estate.
Provides better quality of life at home
One of the main reasons why people decide to buy a new house is to ensure a higher quality of life. And the house can provide that, but only under the condition that we maintain it in the right way. Regular servicing of AC units, as well as the heating system, replacement of filters on water heaters, and maintenance of the ventilation system, will allow you to feel comfortable in your home.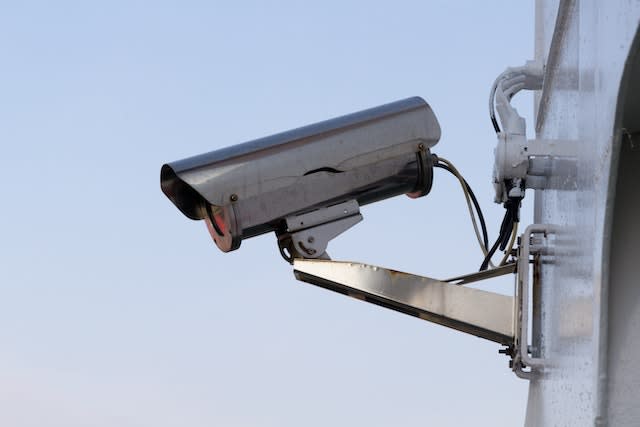 Proper lighting and functional cameras will reduce the likelihood of a burglary.
Increases security
Regular maintenance will reduce the likelihood of accidents, injuries, and significant damage to your property. It will also reduce the probability of burglary. Make sure you reduce the possibility of a fire in your home. You can achieve this by regularly checking smoke alarms, fire extinguishers, and electrical installations. Any structural damage can compromise your safety. Regular maintenance can give you a chance to notice and fix it in time. Proper lighting and functional cameras will reduce the likelihood of a burglary. Investing in the safety of you and your family definitely pays off.
Final words
In conclusion, there are a lot of valid reasons why home maintenance is important. Whether buying a home or selling one, taking care of it is crucial. It will prevent diseases, increase security, and improve quality of life overall.