I recently acquired a new client who found me on Instagram. She and her family were looking to move from Provo, Utah to Woodway, TX. I reached out right away as I was excited to show them around my little community. I explained to her that I was able to represent them anywhere in Texas. During their first visit, I showed them around Waco, Texas, and spent time touring many homes on the market. Soon after, they looked in Austin, but realized that Houston might be a better match for them. I was excited as Houston is my jam and I couldn't wait to show them all the different areas of the metroplex. They chose a beautiful 5 bedroom home with an amazing pool for their large family and will be closing soon and making their move. I was so grateful that the last 23 years of experience in real estate gave me the knowledge and confidence to be the perfect Realtor for them. Here are a few pictures of their new home...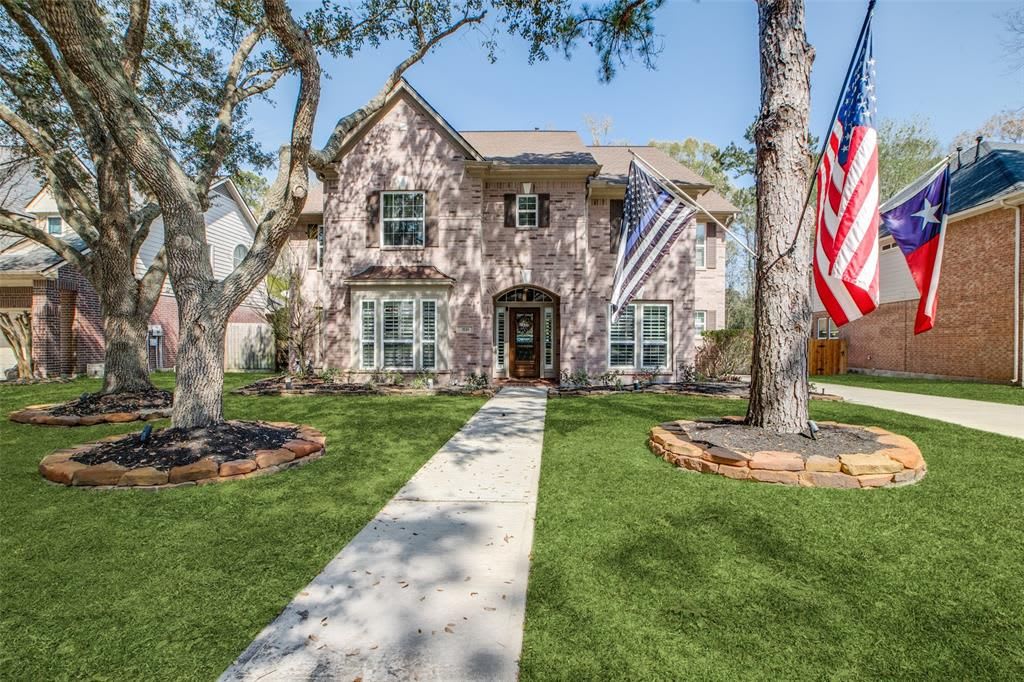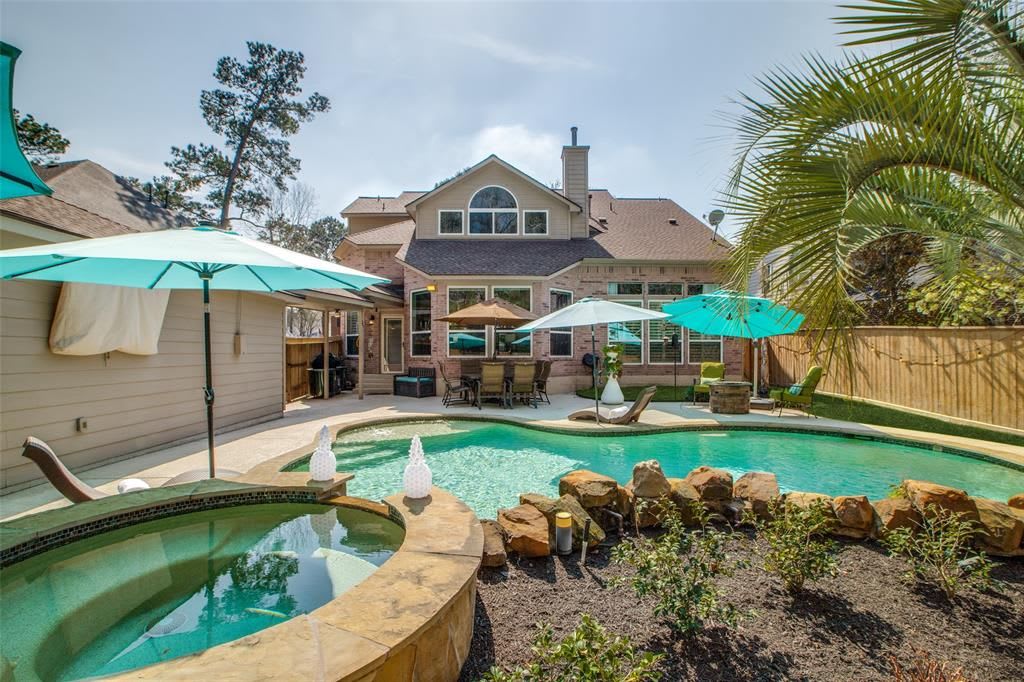 Purchasing a home is a big deal, and a lot goes into the decision of which home is the right one to buy. You have to consider the location, neighborhood, size of the house, interior layout, amenities, transport options in the area, and so much more. Naturally, it is not an easy decision to make when you can go and see the homes you like. Thus, buying a home out of state becomes even more stressful for many people. And if you are a first-time homebuyer, then the whole ordeal becomes a whole different kind of scary. Still, there are ways to make the process a lot more bearable. If you invest some time in gathering valuable information on how to approach this matter, you will undoubtedly make remote home-buying work.
Once you decide to buy a home in a different state, you may feel like you are setting a perfect playground for buyer's remorse to kick in. It won't be possible to spend hours touring the house. You won't be able to pop in a few times or visit the area at different times of day and week. Essentially, you will be able to do very few of all those things you would do if you were buying closer to your current home. But worry not, as I am here to help you find a home you won't regret buying.
Do a lot of research
It doesn't matter if you want to buy a home in your neighborhood, in a different city, out of state, or on a different continent - you must always do thorough research on the real estate market in the area of your interest. And if you are buying remotely, the Internet is your best friend. And a real estate agent, but more on that in the next section. Also, don't rush. Give yourself enough time to get a feel of the property prices, types of properties available, the neighborhood, etc. Ultimately, the more time you allow yourself to find a perfect house, the less stressful the process will be.
Hire a reliable real estate agent
I cannot emphasize the importance of having a trustworthy real estate agent by your side enough. A buyer's agent will work for you and represent your interests, whereas a listing agent will represent a seller. The seller's agent will do their best to sell the property as fast as possible and at the highest price possible, and that is not what you need. You and a buyer's agent will have a legally binding contract that makes the agent work in your best interest.
Finding a reliable real estate agent like me will also demand some leg work. Of course, referrals are the best way to go. But if you are relocating to a new area, getting referrals may be challenging. Thus, you may have to resort to some alternative methods. Do some online search, narrow down your options, meet a few agents, and conduct an interview. Also, ask the agents you like for some referrals. Honest ones will not hesitate to provide you with a few.
Hire reliable movers
Besides a real estate agent, a reliable moving crew will be of tremendous help. Needless to say, finding the right moving company will also require some digging and asking around. Also, a simple Google search will put you on the right path to finding the best help you can get in Texas. Once you find long-distance movers that suit your needs, your life will become a lot easier.
A good moving company will not only help you relocate without any issues, but they can also connect you with a good agent and provide other services. For instance, should you need storage before you can transfer your belongings to a new home, they will either provide that service or refer you to a company they cooperate with. If you do not know a good moving company, I do! I have a pocket full of people I trust just like Moving Experts US.
Consider hiring a relocation specialist
If you feel like things are getting overwhelming, you may want to consider enlisting a relocation specialist like me. These people will help you find an agent, help with moving arrangements, refer you to a home inspection company, and more.
Have your agent attend open houses when buying a home out of state
I will help you with every step of the home-buying process, from looking for the right house to handling all the necessary paperwork. So, be sure to communicate clearly what kind of house you are looking for and what you want from the neighborhood. Create a detailed list of must-haves, things you can do without but are nice to have, and things that are absolute deal-breakers. These will be the guidelines that will help me pick the homes you would be interested in seeing.
Moreover, I can tour the homes for you if you can't be there. I can show you virtual tours but also make video calls and show you everything you need. Then, when you have a few houses worth visiting, make sure you organize a trip and see those homes in person. Before you make an offer or any final decisions, you must see the place in person. That is the essential rule for buying a home out of state. And of course, a home inspection is necessary because you don't want any unpleasant surprises. I can help you with this, too, and be there on your behalf.
Get pre-approved for a mortgage
Regardless of where you want to buy a home, you have to know what you can afford. Therefore, it would be best to get pre-approved for a mortgage before you start looking for a home. It will also help your agent narrow down the homes you will want to see. Moreover, you don't want to fall in love with a place only to find out you can't afford it. I have been working with Jennifer Hernandez and team for years and completely trust that they will find you the best loan.
There are no stupid questions
Don't think that what you want to ask is stupid. If anything, and I really mean anything, seems confusing, make sure you understand everything and ask as many questions as necessary. Even if you have had experience purchasing or selling a home, rules and regulations in a different state are likely different.
Furthermore, you may avoid some unnecessary problems if you don't hesitate to ask questions. For example, if something seems fishy to you, it might be a standard procedure you are unfamiliar with. But you may as well have stumbled across an issue. Or, even worse, a scam.
Closing can be done remotely
There is no need to worry if you can't be there for the closing. Due to Covid-19, a lot of changes have been introduced to the real estate world. Virtual tours, for example, are a standard now. But many other aspects have deemed remote home buying a lot easier.
Since the introduction of the E-Sign Act of 2000, electronic signatures have been as valid as documents signed in person. Your agent will send you all the paperwork, and you will sign everything using an electronic signature system. That system will then send the signed papers to the other party.
A word of advice, though: it would be best to cooperate with a title company with a national network. That way, you will know that it operates in your current state and the state where you have purchased a new home.
Buying a home out of state made easy
As you can see, buying a home out of state doesn't have to be so complicated. In many ways, it doesn't differ much from buying a home in person. The most significant difference is that you will rely more on your agent (ME!) Therefore, finding the right real estate agent is of the essence. Preferably, you will want to work with one who has had experience with remote transactions.
Call me today and let's get started!