In this exciting journey, we place the spotlight on Texas, a state where the spirit of southern hospitality shines in its welcoming communities and top-rated schools in Houston and beyond. With a perfect mix of friendliness, warmth, and an exemplary educational framework, Texas has cemented its place as a haven for those seeking a nurturing environment. The delightful interplay truly captures the essence of what it means to be a part of this big-hearted, charm-infused Texan landscape.
Welcoming Communities and Top-Rated Schools in Houston and Beyond
Hospitality in Texas is more than a mere characteristic; it's an ingrained tradition deeply rooted in the Texan culture. This embracing warmth radiates throughout the state, but it especially shines in the metropolis of Houston. Here, genuine smiles, friendly greetings, and helping hands are not the exception but the norm. The essence of Texas hospitality transcends beyond the surface; it's a heartfelt commitment to making everyone feel at home, regardless of their origin or background.
A state where the warmth of the South is evident in its welcoming communities and top-rated schools in Houston.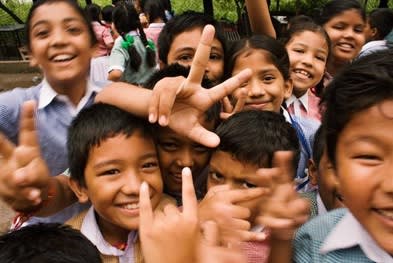 Reflecting on this, consider an experience of a family who recently moved to Houston. Their neighbors immediately greeted them with a welcoming party, homemade Texan delicacies, and offers to help settle in. Even simple daily interactions, such as shopping at local markets or attending community events, echoed the same spirit of hospitality.
Highlighting Houston: A City of Warm Welcome
Houston, fondly referred to as the 'Bayou City,' is the epitome of Texas hospitality. This bustling metropolis is a cultural melting pot where a blend of different traditions has given birth to an incredibly rich and diverse society. This cultural diversity extends into Houston's neighborhoods, where every community encapsulates a warm welcome unique to its distinct character.
From the cozy bungalows in the Heights to the contemporary dwellings in Eado, each Houston neighborhood is famed for its friendly aura. Whether you're strolling down the picturesque streets of West University, joining a community event in Kingwood, or enjoying the artsy vibe in Montrose, the welcoming nature of Houston's communities is consistently palpable. It's a city where every locality, each with its charm, echoes the universal ethos of Texas hospitality.
Taking the plunge to relocate to such a diverse and welcoming city can be exciting but also a bit daunting. Relocation professionals from Maximus Moving & Delivery advise you on choosing the right neighborhood and understanding local amenities and even offer tips on how to integrate into Houston's vibrant community life quickly. So, you can embrace Texas hospitality from the moment you step into your new Houston home.
Top-Rated Schools in Houston: Paving the Way for Excellent Education
Quality education is the cornerstone of any thriving community, laying the foundation for future generations. It empowers individuals, drives innovation, and fosters societal growth. In Houston, this principle holds a paramount position. The city, renowned for its hospitality, also shines in the educational realm, hosting some of the most welcoming communities and top-rated schools in Houston.
Any thriving community's foundation is built on a high standard of education, preparing the next generation.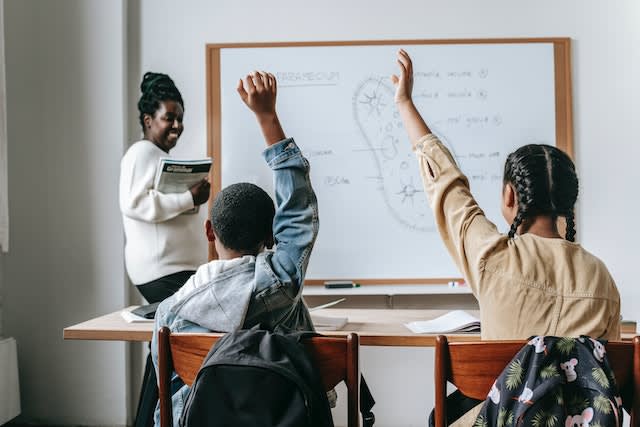 Some of the Best Schools to Choose From
In the heart of Houston lies a wealth of top-rated schools, such as the Houston Independent School District's Carnegie Vanguard High School and the School of Science and Engineering Magnet. Consistently earning accolades on a national scale, these schools go beyond conventional education, offering unique programs tailored to a myriad of interests, from STEM-focused curriculums to comprehensive arts and humanities studies. But their true strength lies in their holistic approach to learning, nurturing both intellectual and personal growth to equip students for future success. If these educational opportunities entice you to move from Arlington to Houston, or any other friendly Texas community, rest assured that professional Arlington movers can assist you. Their expertise can transform the daunting relocation process into a smooth experience, allowing you to concentrate on embracing your new community and exceptional education.
Beyond Houston: Other Welcoming Communities in Texas with Top-Rated Schools
While Houston is a shining emblem of Texas hospitality and educational excellence, it's not the Lone Star State's sole ambassador. Various other Texan communities showcase this admirable fusion of welcoming warmth and superior schooling. For instance, the picturesque city of Austin, known for its vibrant music scene and tech-driven economy, is also home to acclaimed schools like Westlake High School and the Liberal Arts and Science Academy.
This great combination of friendly hospitality and top-notch education can be seen in many other Texas cities.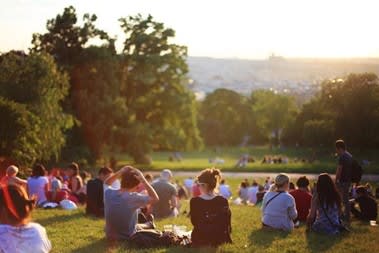 Similarly, in the historic city of Plano, the spirit of Texas hospitality is beautifully intertwined with a strong commitment to education. Neighborhoods are friendly and inclusive, while institutions like Plano West Senior High School continually rank among the state's best. Each community, in its unique way, strengthens the Texan narrative of combining a warm, hospitable environment with top-notch education, reinforcing Texas's reputation as an enriching place to live and learn.
Why Choose Texas? Balancing Hospitality and Education
Choosing a place to call home is about finding the perfect balance - a community that warmly welcomes, nurtures, and propels one to thrive. With its amicable communities and high-performing schools, particularly in Houston and the highlighted cities, Texas provides this equilibrium. The state's unique blend of Southern charm and educational opportunities creates an environment that promotes both personal and academic growth.
For individuals and families, the benefits of such a harmonious blend are manifold. Living in an inviting community fosters a sense of belonging, while access to top-rated schools ensures quality education for children, a crucial factor for their future success. Moreover, the diverse and inclusive Texan culture promotes a well-rounded worldview, further enriching the living experience. Texas delivers on all fronts, making it an ideal place to settle, grow, and flourish.
Conclusion
Texas truly stands as a testament to Southern hospitality, coupling its warm, welcoming communities and top-rated schools in Houston and beyond. This journey has shed light on the vibrant neighborhoods, friendly atmospheres, and exceptional educational opportunities that lie within this remarkable state. If you're in search of a place that seamlessly intertwines an amiable community with an enriching educational landscape, consider making Texas your new home—experience first hand the captivating blend of Texas's heartfelt hospitality and educational excellence.